Glossy Island is a concept in the cosmetic industry born in close cooperation with the well-known brand LCN.
The Nail bar is centrally located in shopping centers, department stores (shop-in-shop), large supermarkets, airports and railway stations. Manicure and beauty treatments are of a high standard.
The concept has already had expansion and excellent results in the German market and in several countries: Norway, Sweden, Switzerland and Canada.
2 concepts into 1:
– Nail bar for shopping centers
– Beauty Lounge for stores in shopping centers or in the main streets
Products and services:
Manicure – hand care
Pedicure
Eyelashes
Permanent Make-up (eyes, lips)
Hydrobrasion
Microblading
Microneedling
Microdermabrasion
Mesoporation
Wide range of LCN quality products for hands, feet and face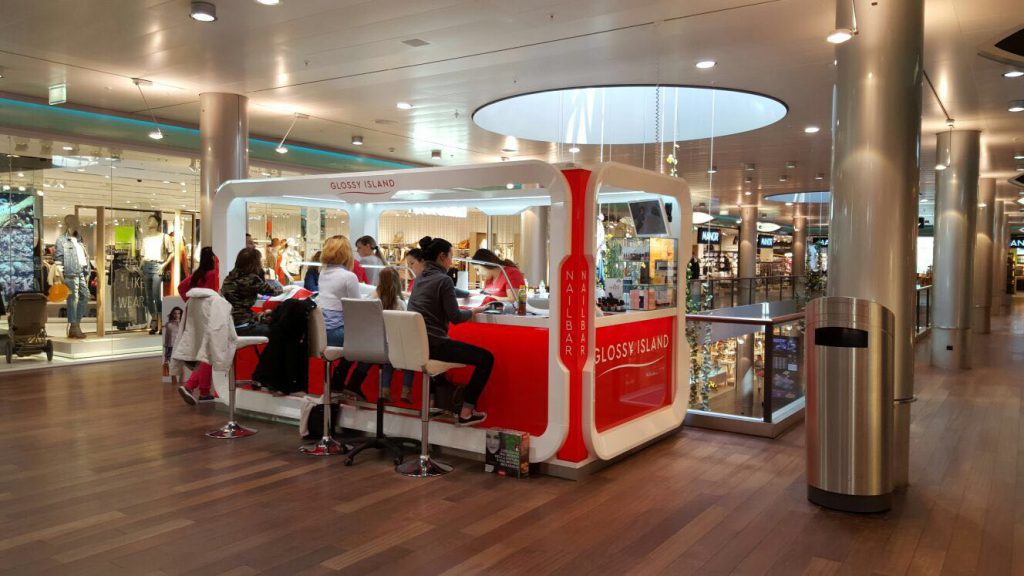 Industry: Beauty and cosmetics
Launch year: 2010
Number of direct sales outlet: 18
Number of employees per store: 3/6 (depending on the size of the nail bar)
Average size: Nailbar min. 12-20 sq m / Beauty Lounge 90-120 sq m
Ideal location: Shopping centers (support in location research and analysis)
Initial investment (€): Nailbar 40-50.000 / Beauty Lounge 120.000
Entrance fee (€): 80.000 – 350.000 depending on the size
Royalties: 1,75 % for the Master
Monthly fee: 7% of the net sales (minimum €900)
Contract duration: 10 years
Required experience: Commercial
Initial training: Free training for the partners and their employees
Website: www.glossyisland.com