NAU! is "Italian passion for glamourous eyewear": coloured and well designed, with a special price. Always!
Every 2 weeks NAU! offers new collections in limited edition.
With NAU! shops you can profit of many advantages: vision screening is free, with medical prescripion or when buying a new pair of eyeglasses with corrective lenses, the frames Prezzo Zero® are always gifted. The repair of the eyeglasses, even not a NAU! product, is done for free.
NAU! is also respectful of nature: the Green collection is made of recycled plastics.
NAU! was born in 2010, and had a fast growth in Italy (more than 200 shops), since a few years Nau! has opened also in: Spain, India, Iran, Malta, Mexico, Estonia, Turkey, AEU, Egypt.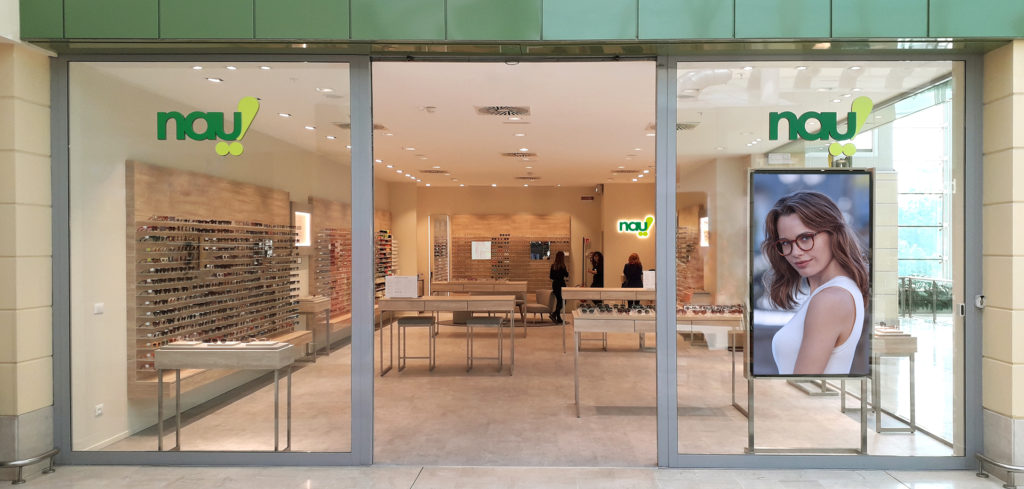 Write to franchising@3-io.it if you are interested in opening a NAU! shop.
Sector: optician shop
Launch year: 2005
Direct stores number: 99
Franchising stores number: 74
Presence worldwide: >10 countries
Total Turnover: ND
Number of employees needed in a store: 1 per 155.000€ turnover
Average floor surface area: 80 – 130 mq
Store optimal location: shopping centres medium- large-sized, city centres
Catchment area (minimum population): >70.000
Initial investment (€):
– Furniture: 500€/sqm (for 100 sqm avg)
– Hardware and software:
Complete package (pc, printer, monitor, cash register, barcode reader, 2 Ipads, access point, Office licence, dedicated software), including cash register installation and taxation: 4.000€ avg in a single payment
Yearly fee for hardware licence, support and maintenance: 1.500€
Entry fee: 10.000€
Marketing contribution: given for national promotions; local promotions managed by the franchisor
Average turnover per year (€): 5.000€ – 10.000€ per sqm, related to the location and number of inhab.
Length of contract: 5+5 years
Field experience: yes in the retail sector
Initial training: yes, continuous updates