Piquadro is the Italian brand of tech-designed accessories, created for professionals and travellers.
All accessories are produced with the highest qualities materials (leather and new types) and are designed with internal organizational solutions that make each item comfortable, functional and useful in everyday practice.
Piquadro produces intelligent items: the new evolution is BAGMOTIC, an "automated bag" which, thanks to the Connequ APP, allows the owner to be always connected.
Piquadro was born in 1987, opened its first boutique in 2000 in Via della Spiga in Milan, and in 2002 opened its franchising store in Rome in Via Frattina.
In 2004, Piquadro has started its internationalization opening shops in Moscow, Barcelona, Hong Kong, UAE, Beijing, Shangai and Taipei.
Whoever enters the world of Piquadro can certainly live a unique experience in terms of prestige and quality.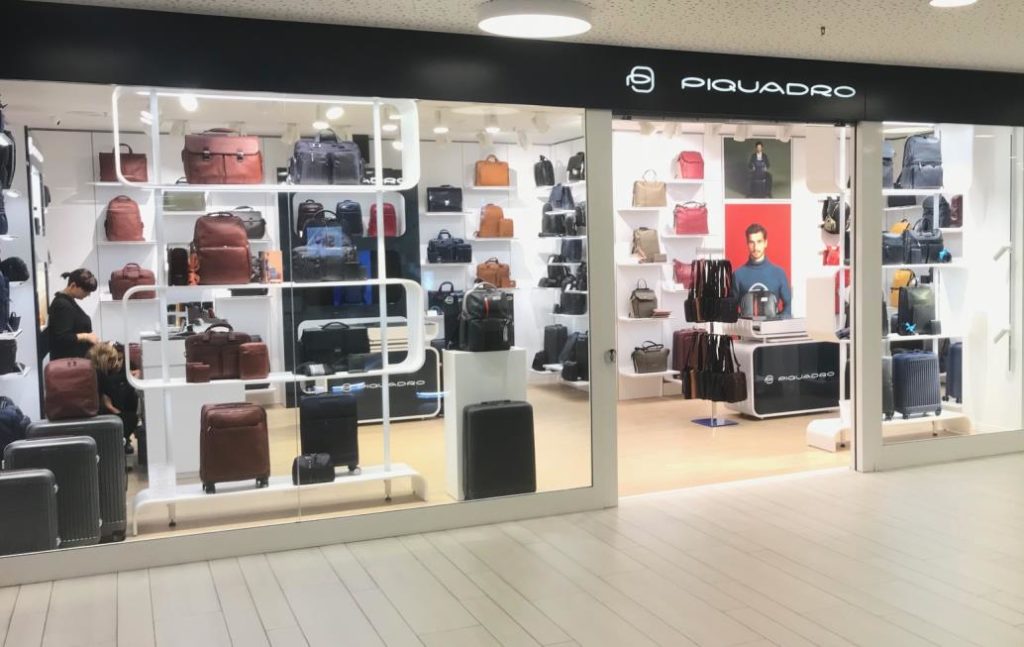 Want to open a Piquadro store? write to franchising@3-io.it and ask for more details
Type of business: Leatherware/suitcases
Launch year: 1998
Direct stores number: >100
Franchising stores number: >30
Worldwide brand presence: mainly Europe
Total Turnover: ND
Average floor surface area: 50 – 100 sqm
Store optimal location: large shopping centres, city centres
Catchment area (minimum population): 150.000
Initial investment (€): 75-150.000
Entry fee: no
Transportation: to be defined
Bank guarantee: yes, amount to be defined
Marketing contribution: 1% of the turnover
Average turnover per year (€): min 400.000 – max 1.200.00
Length of contract: 5 years
Field experience: yes
Initial training: yes